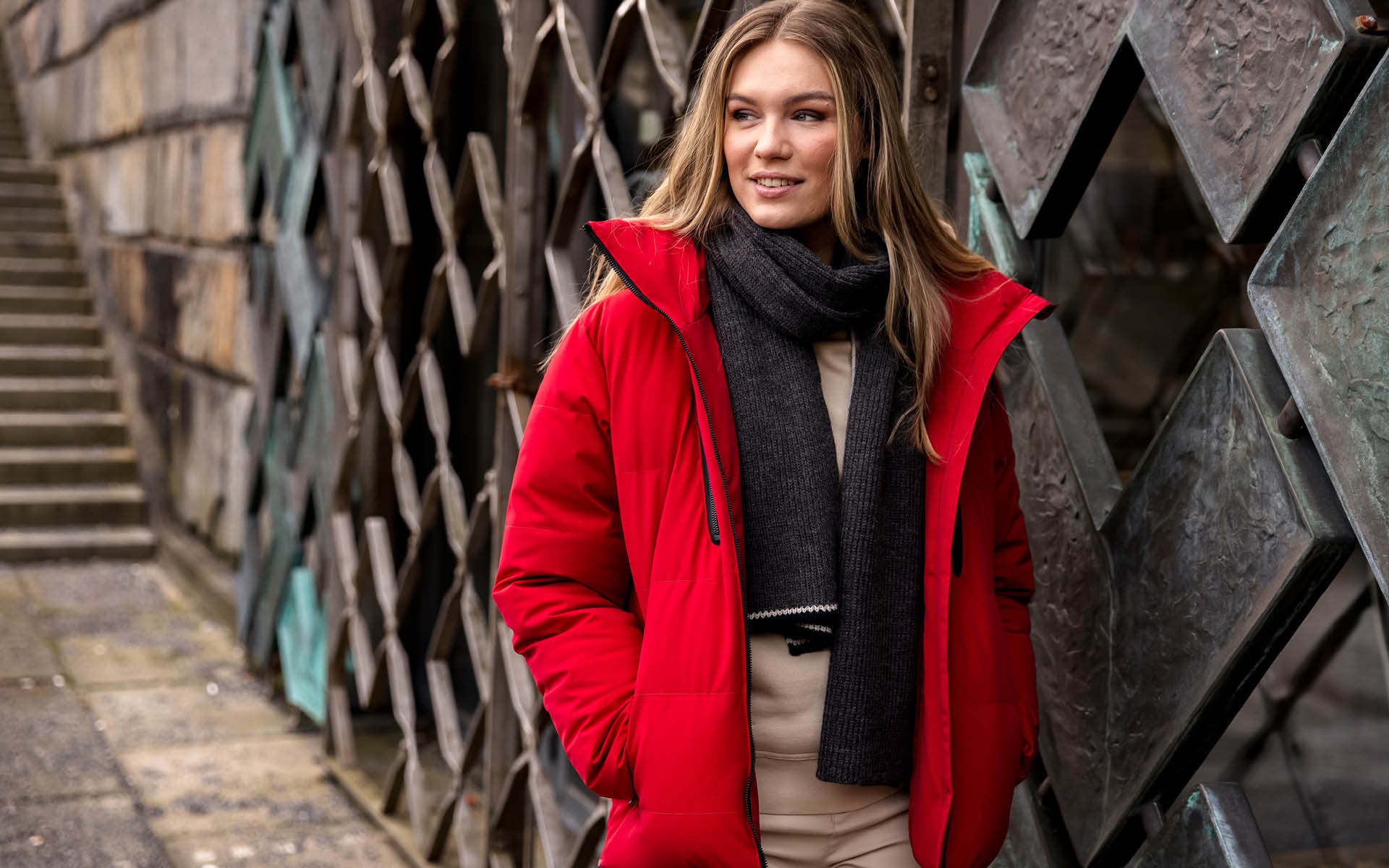 Warm Winter Jackets


The cold is coming – it is high time to invest in a warm winter jacket! Yes, we use the word invest, because a winter jacket is a garment that you will have for many years. Which is why it is extra important that the jacket feels 100% right.

However, what is the right jacket for you isn't necessarily the right jacket for someone else – so take your time to think about what is important to you, how you want to use your jacket and what features you cannot be without.
Questions you should ask yourself before buying
Are you generally cold or warm as a person?
Of course, what you wear underneath your jacket matters, and what accessories you have - like if you wear a scarf or a beanie – but it might be worth thinking about how warm you want the jacket to be in itself on a scale, say from extremely warm just moderately warm. If you are a person who is always cold, maybe you should veer towards the super warm end of the scale, on the other hand, if you are a person who constantly feel like you are running 2-3 degrees warmer than the rest of the population – maybe look at slightly less warm ones.
What fit and length do you prefer?
Do you prefer your jackets waist length for full range of motion, or do you like longer styles that go down below the hips? Longer jackets will automatically be warmer than shorter ones, everything else equal, just because they cover more of you, but they will also be a bit more restrictive.
What features can you not live without?
In the hunt for your perfect jacket, you might also want to think about what features you absolutely cannot be without, and what solutions you prefer. Do you like external pockets that allow you to bring everything and anything, or do you prefer traditional side pockets because they are nicer to put your hands in – and if so, is it important that they are fleece lined? Maybe it is important that the hood is detachable or you prefer the fit of a fixed hood.


Let us guide you
There are no right or wrong answers to the above questions, but there is a right jacket for you – and we want you to find it! Let us guide you amongst our winter jackets: we start with the warmest and as we go down the list, the jackets become less warm in descending order.