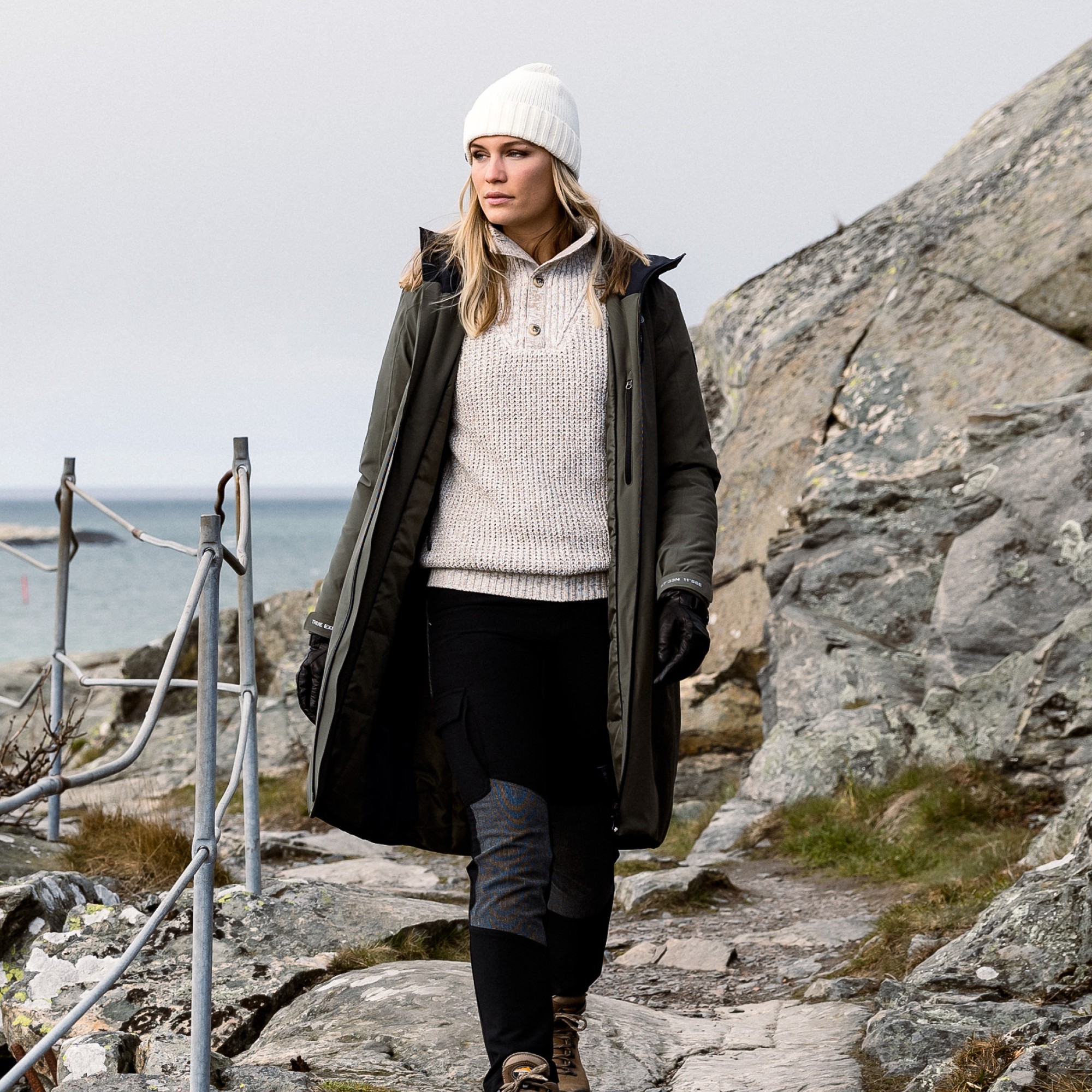 waterproof jackets
When creating our waterproof women's jackets, the baseline is to create good function and quality, and then the design grows from that. By working like this we can make sure that function and quality is optimal.
Do you need a new sailing jacket or rain coat? At Pelle P we create our garments with high quality materials and functionality as a starting point, from there the design evolves. By working in this way we can ensure that our waterproof women's jackets are of the highest quality, have the right fit and function and will keep you dry no matter what!
Quality, function and design by Pelle P. Technical sports wear and sport fashion for active people.