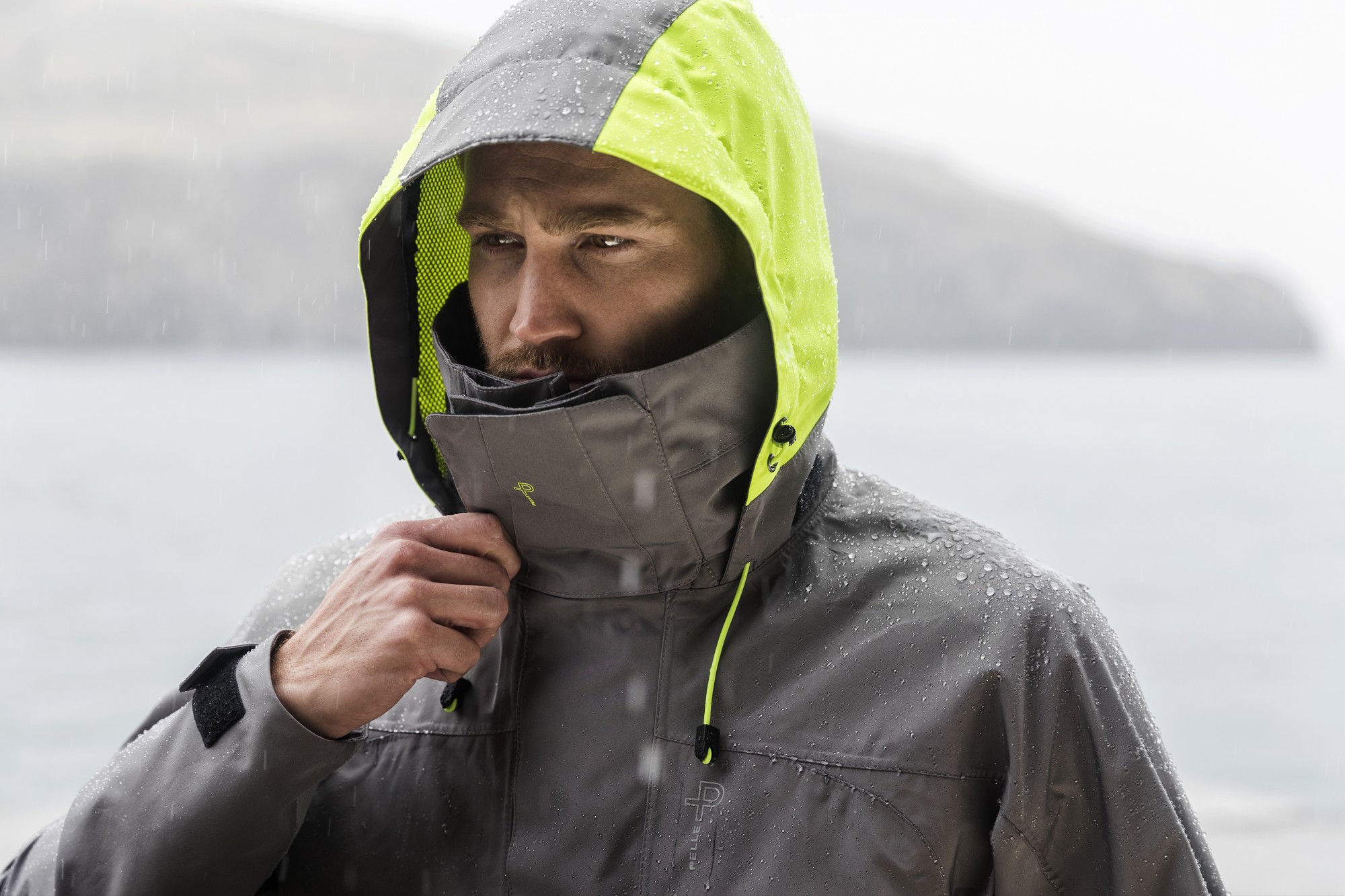 GUIDE - CHOOSE THE RIGHT SAILING JACKET

A great sailing jacket is an investment, it is a garment to rely on, in all weather. It is a garment that you will have for a long time and that you should feel comfortable and secure in – in the most challenging of conditions.
When we develop our foul weather gear we collaborate some of the world's best sailors. They test our clothes in their right element so that we get the best and most reliable feedback and can optimize the design and features. We continuously work with our suppliers to find durable and functional materials that delivers on both water resistance and breathability, and to find the right details, like zippers.
Pelle P has two primary sailing collections: Defender and Tactic. They have different qualities and are suited to different kinds of sailing. In this guide we will help you find the right sailing jacket that meets your requirements and preferences.
JACKA ELLER SMOCK
When you are investing in a new jacket, the first thing you want to consider is how you are going to use it. Questions you should ask yourself are how much flexibility you require, if you want a hood and high collar, what you are going to wear underneath and which kind of boat you will primarily be sailing on.
JACKA
There are multiple kinds of sailing jackets, from lighter and more minimalistic styles for quick and coastal sailing to longer and bigger jackets made for more rough seas and longer trips. The latter are often made of a sturdier material and have higher collars. The former are designed for day sailing, have smaller collars and fewer pockets. Choose between the Defend Race Jackets, Defender Crew Jacket or the Tactic Race Jacket – read more about the different styles below.
SMOCK
A spray top is more like a waterproof sweater that you pull over your head – as such, it doesn't have a full front zipper – and has a cuff at the bottom hem that is adjusted with Velcro. A spray top is light, supple and thin, and is suited to intense and quick sailing where you are close to the water, for example if you are a dinghy sailor or match racer. Typically, a spray top is more minimalistic in its design and has fewer pockets. Choose between the Defender Spray Top and the Tactic Spray Top – read more about the products below.

Material

In our sailing jackets we use materials that consist of multiple layers that are laminated together, which makes them waterproof and allow them to breathe. How waterproof a material is, is measured by how tall of a water pillar it has. The water pillar (W/P) is measured in millimeters and the higher it is, the more water it can resist. How well a garment breathes is measured in how many grams of liquid per square meter the material allows to pass through in 24 hours.
The more intense and physical sailing you do, the more important these two factors are.
defender
The Defender series consists of our most technical garments. They are made of a 4-layer stretch material consisting of an outer shell, two layers of Hi:RES® membrane and an inner liner. They have a W/P of 30000mm which means that it can withstand very heavy rain and water for a long time. The breathability (MVP) is 15000g/m2/24h, which means very high breathability.
tactic
Our Tactic series consists of versatile sailing garments, that work just as well on the competition course as when cruising with the family. They are made of a 2-layer material consisting of an outer shell layer and a Hi:RES® membrane. They have W/P 20,000mm, which means they can withstand heavy rain and water for a long period of time. The breathability (MVP) is 10,000 g/m2/24h, which means good breathability.
Both collections feature water-resistant AquaGuard zippers from YKK
Match with sailing trousers