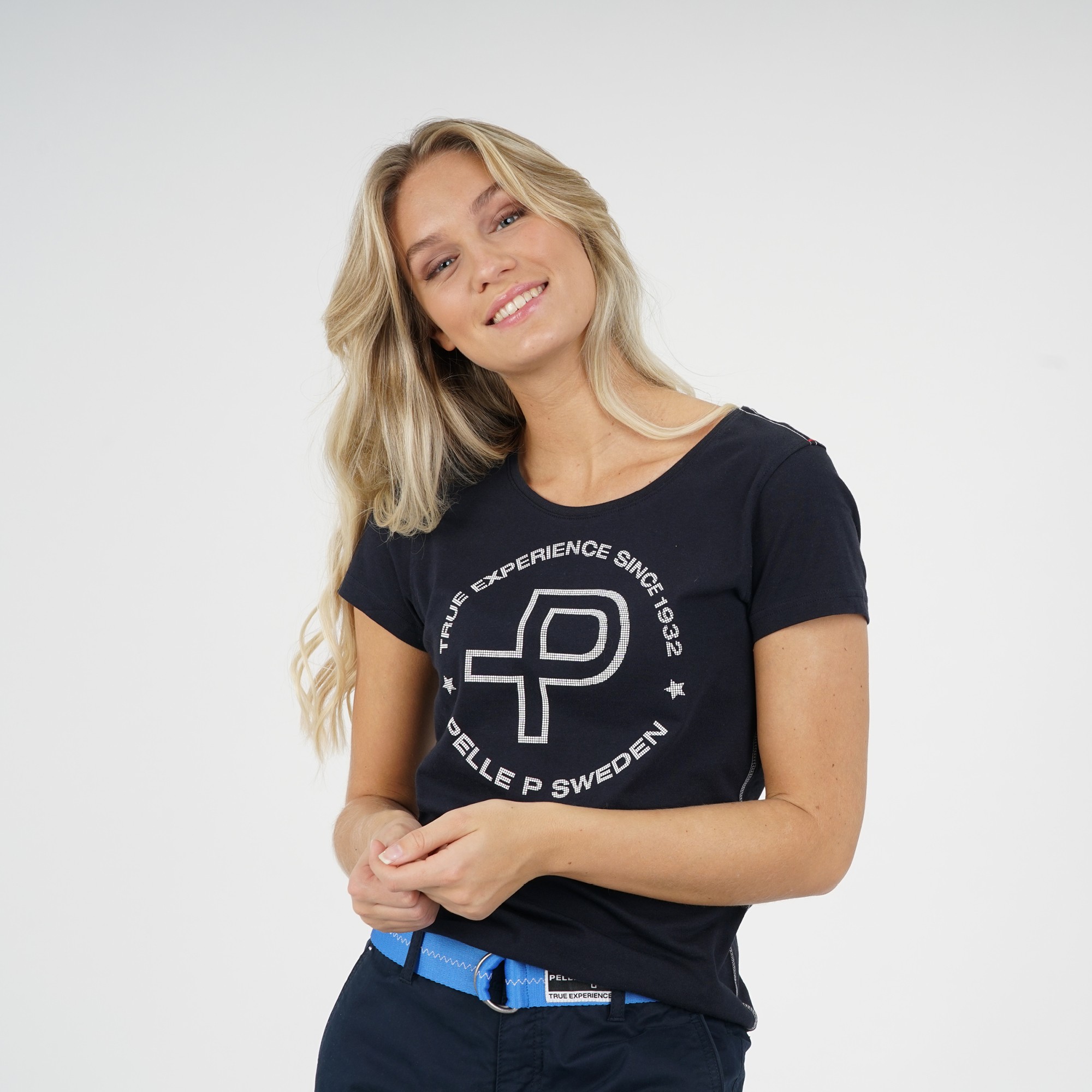 t-shirts
Our t-shirts for women is unique because of how we work with details. With everything from prints to smaller embroideries our identity is featured. Our t-shirts are made in high quality and comfortable materials, and not least covers a good range of colors.
At Pelle P we like to pay extra attention to the details, perhaps that is what makes our t-shirts unique. All of our women's t-shirts are made in comfortable high quality materials, with thought through details and come in a range of colors. Do you want a V-neck or are you more of a round neck person? Are you into color or are you looking for that perfect white t-shirt? P Pelle P has the garment for you.
Quality, function and design by Pelle P. Technical sports wear and sport fashion for active people.