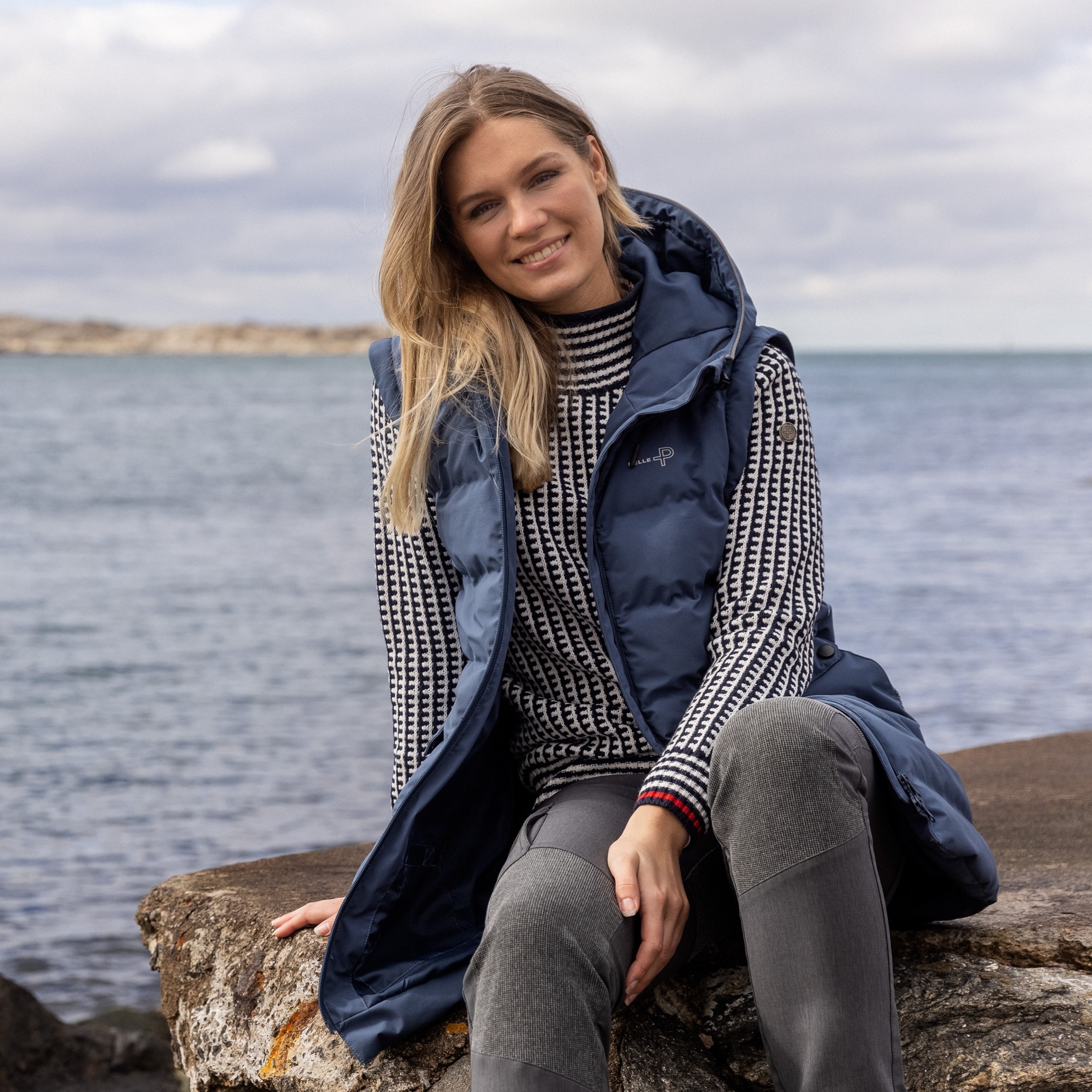 vests
Our vests for women can be use on its own or as an extra layer under your jacket for warmth. Design, function and quality is the key words that charactarizes each garment.
All of our women's vests can be used separately or as a warming mid layer under your jacket. Like all our other garments they are designed with functionality, quality and design in mind. They are affordable, durable and purposeful. Pelle P has a wide selection of vest, from our cozy Sherpa vest in soft teddy material and our fleece lined Mistral, to active wear vests and stylish down vests.
Quality, function and design by Pelle P. Technical sports wear and sport fashion for active people.