• EXTENDED RETURN RIGHT TO JANUARY 9TH •
• safe paymeNts with klarna •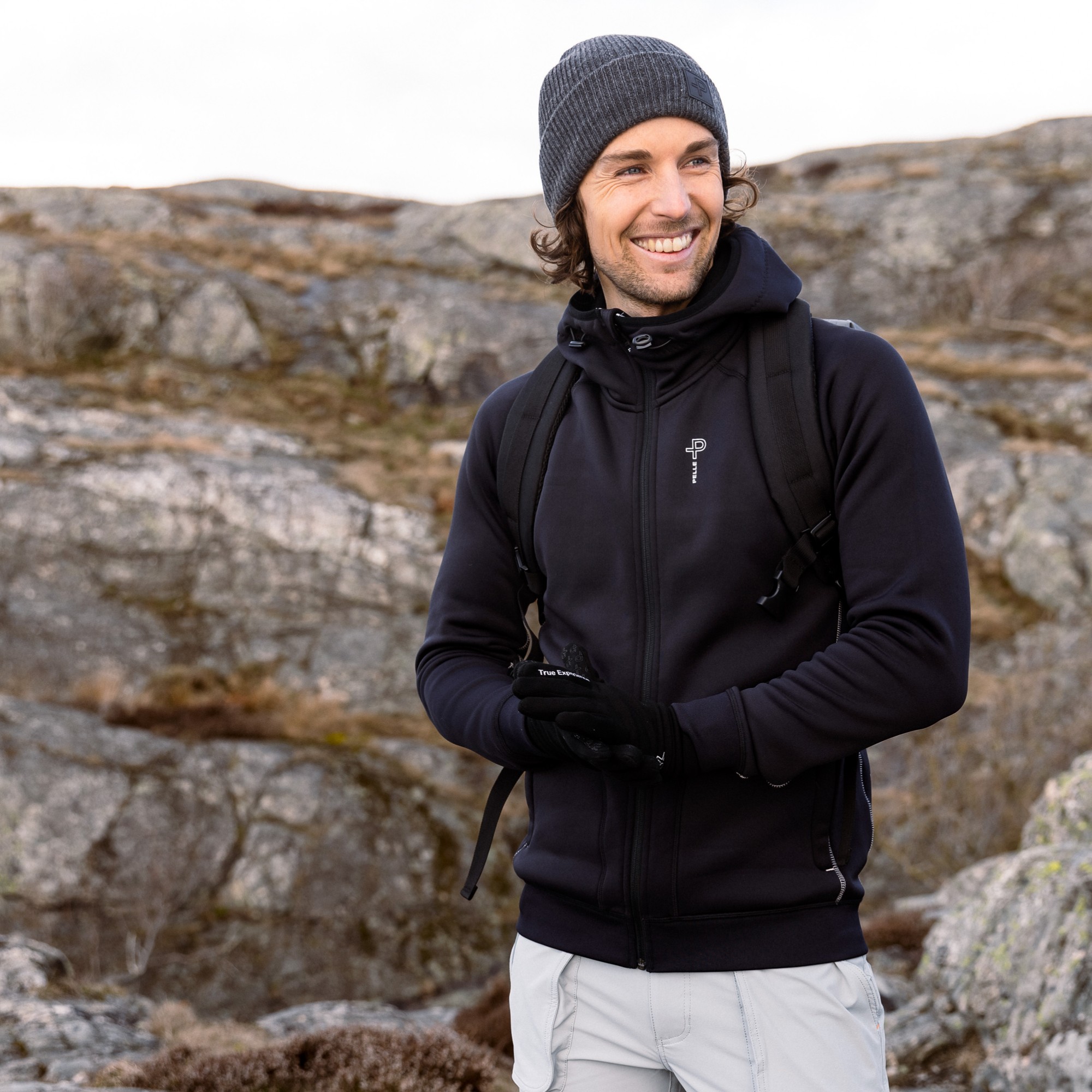 midlayer
A midlayer can be used to build up warmth by working with layer on layer. In somewhat warmer conditions it works just as well as the outer layer. The right materials and functions are essential to keep comfort. Mobility and breathablity are important qualities in order not to be limited.
The function of the mid layer is to add warmth and transport moisture away from the body. It is used between the base layer and the outer third layer – but it can also serve as the outermost layer when temperatures are more modest. Garments typically classified as mid layers are fleece sweaters, like our teddy sweater Sherpa. Different vests, men's hoodies and warmer technical tops with or without a zipper. To maintain a high level of comfort and function the material is extremely important – that is why we work with materials that breathe and are stretchy.
Quality, function and design by Pelle P. Technical sports wear and sport fashion for active people.