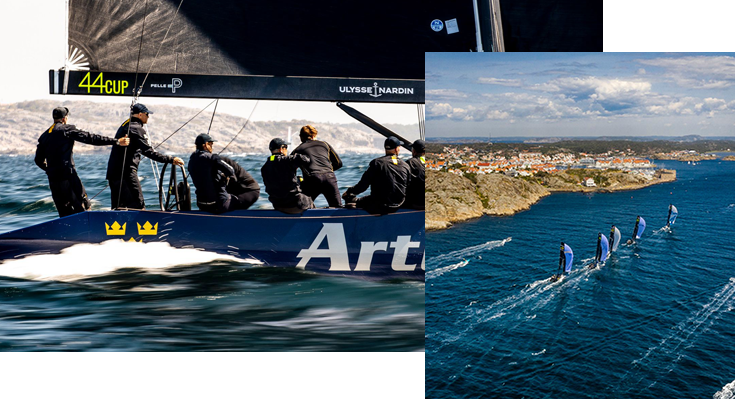 44CUP
The 44Cup is a five stop international racing tour for the all carbon RC44, a light displacement, and high performance one-design racing yacht.
With everything, from the keel to the tip of the mast, made entirely from carbon, and with a powerful sail plan, the RC44 is rapid
downwind, commanding upwind and the 44Cup delivers some of the closest racing available to owner drivers.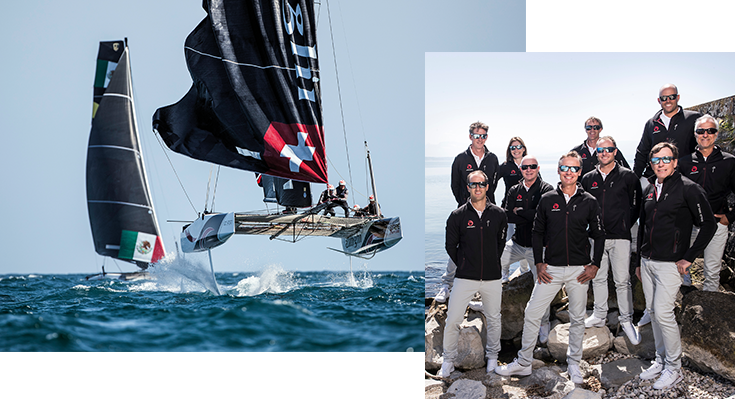 Team Alinghi
Pelle P has been a proud partner to ALINGHI since 2018. Founded and led by Ernesto Bertarelli, ALINGHI made its debut as a sports team in 1994. In 2000, the team set a goal of winning the America's Cup, a goal achieved twice in 2003 and 2007. ALINGHI is therefor the first European team to win the prestigious trophy and has achieved many other successes, including seven victories at the Bol d'Or, eight D35 Trophies and four Extreme Sailing Series championships.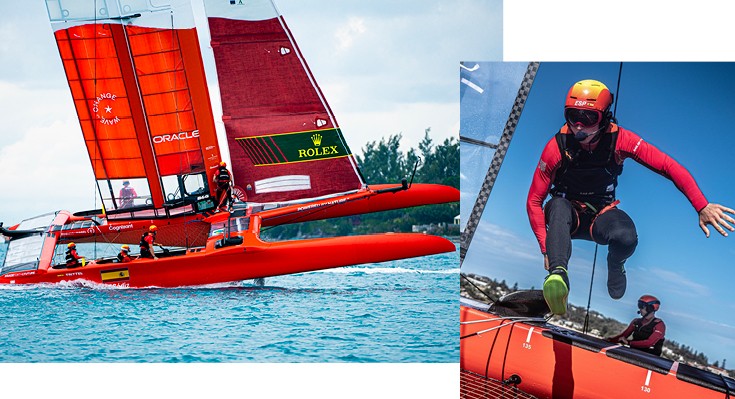 SailGP ESP
We are proud to be the official clothing partner to SailGP ESP. The Spanish team may be the youngest in what has been called the Formula 1 of sailing, but there is certainly no lack of talent or merit: amongst the crew there are no less than 5 world champions and 4 Olympians. At the helm is the charismatic Kiwi Phil Robertson, multiple match racing world champion, and a Pelle P True Friend.

Quality, function and design by Pelle P. Technical sports wear and sport fashion for active people.