Australia
Safe payments with Klarna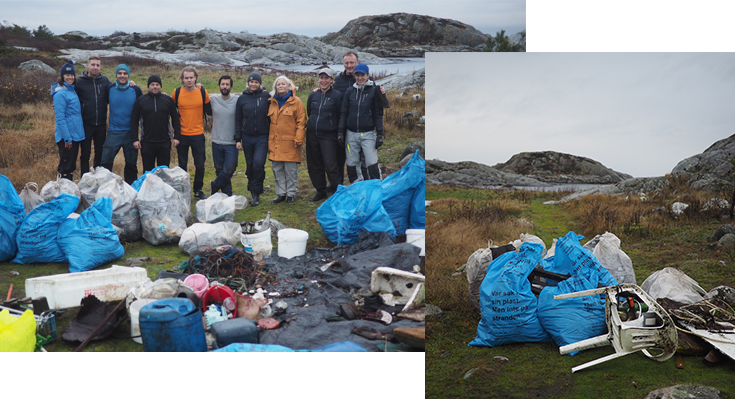 Ocean Crusaders
Because nature, and the ocean in particular, is such a big part of the Pelle P brand we have been working with the organization Ocean Crusaders since the Fall of 2019 – a partnership we are immensely proud of.
There are over 5.25 billion pieces of plastic in our oceans, it is a growing problem and an escalating threat to marine life. Ocean Crusaders as an organization works to create positive change, protect and preserve the wildlife in and around our oceans and prevent littering with education and creating awareness, but also through concrete action – like cleaning oceans and coast lines.
Only in the EU, 100 000 tons of plastic from land based sources end up in the ocean each year. The Bohuslän coast line is particularly exposed to garbage and trash from the ocean, and the local municipalities lack the resources to keep the coast line clean. In the past decades, marine litter has become an enormous problem both out at sea and along our coasts. Ocean Crusaders are involved in the project "Ren Kust" (Clean Coastline in English) that was initiated in 2012 by Västkuststiftelsen and is a collaboration by the 10 coastal municipalities of Bohuslän.
Ocean Week
Ocean Crusaders have helped Pelle P create an environmental policy and to find solutions/options that make the production process more sustainable, amongst other things through helping us chose eco-friendlier materials, a continuous process that we work on every day. The partnership has, apart from concrete action like the initiative Ocean Week, created an awareness and an engagement regarding environmental questions within the company, that on a daily basis affect the decision making, in large and small, within the company. We are also in the process of developing a t-shirt made from recycled plastic, where a part of the proceeds will go to Ocean Crusaders.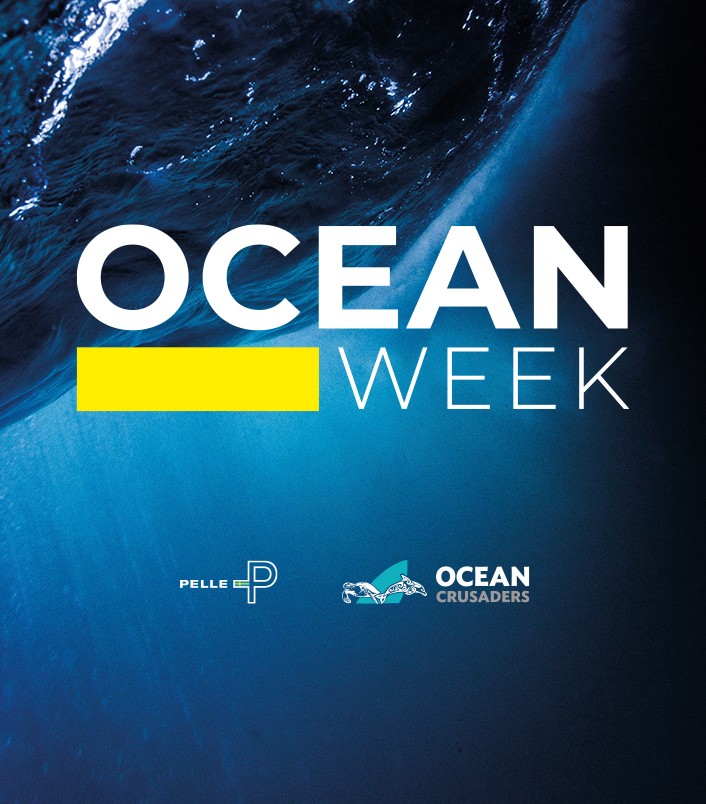 We created "Ocean Week" as an alternative to Black Week because we saw an opportunity to give back to our oceans and to try and improve the marine environment. During one week we use our platforms to spread "Ocean Facts" – facts about the ocean and marine environment, and give concrete tips on what you, as an individual, can do to decrease your own impact on the marine environment. During Ocean Week we donate 20% of the proceeds from sales in our own stores and on our website to Ocean Crusaders projects, and all employees participate in a day long coastal clean-up together with Ocean Crusaders. In 2019 we collected around 400 kg of garbage, in 2020 that figure increased to 614 kg.
WHERE DOES THE MONEY GO?
The money donated by Pelle P will during 2021 fund around 10 different cleaning missions in hard to reach locations along the Gothenburg coastline. It will also be used in a pilot project with cleaning cabinets: strategically located cabinets where you can deposit waste and that filled with cleaning supplies like trash bags and information about plastic-/litter issues, how to handle litter and recycling. Ocean Crusaders as an organization takes it upon themselves to empty and maintain these cabinets. Ocean Crusaders are also hoping to do a larger public cleaning event, but it depends on the governments directions regarding disease control and the spread of COVID-19.

Vad är Ocean Crusaders?
Ocean Crusaders was founded by Ian Thomson in 2010 after he crushed the world record in sailing solo around Australia, beating the old record with more than 26 days. Thomson made the journey to create awareness of plastic pollution and the impact it has on our oceans and the marine life. Since then, the organization has grown and are now present in six countries and Ocean Crusaders educational material have been used in schools all over the world. Ocean Crusaders Sweden kicked off in 2018. Our mission is to give back to the oceans and look after them so we can enjoy their beauty for many more generations to come.
We do this in four ways:
We educate. Our school programme is available in five languages and we host lectures and school cleanups.
We advocate. Everywhere we work, we bring the attention of the public and community to the issue and to what they can do to help.
We engage. Public clean up events are frequently arranged with a focus to engage the public. We love collaborations to engage businesses and local communities.
We get down and dirty. Professional hard core clean ups in hard to reach areas gets the heavy duty work done.
We are sailors, divers, skippers, skiers and wildlife lovers, passionate about doing all we can to save the environment, our playground. To be approached by such a respected brand as Pelle P to collaborate truly confirms that we are doing the right thing - and together we can do even more!