Finland
Safe payments with Klarna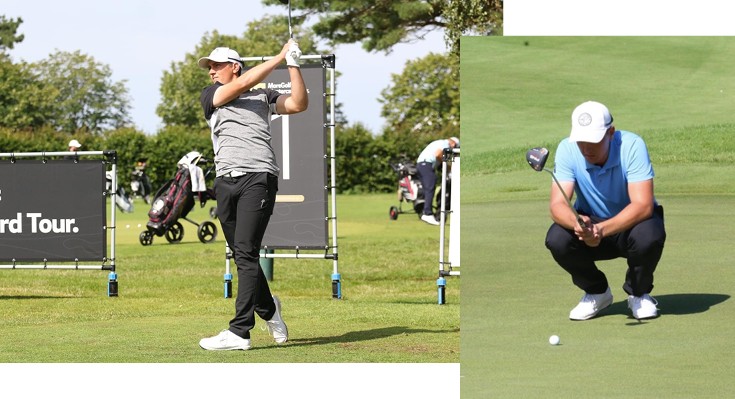 Benjamin Hjort
Benjamin has been playing golf since he was old enough to hold a golf club and has been competing since the age of ten. After three years of playing high school golf in Helsingborg, Sweden, he packed his (golf) bags and moved across the pond to USA and Nova Southeastern University to study and play college golf. Pelle P has had the pleasure to work with Benjamin since 2020 when he moved back to Sweden and started playing professionally.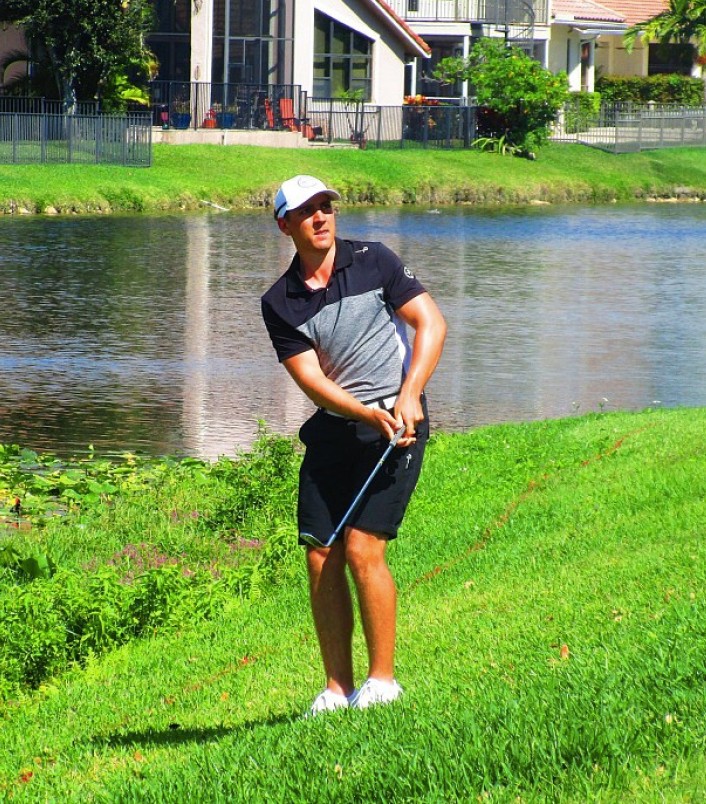 Name: Benjamin Hjort
Born: 9 May 1997, Malung
Hometown: Västerås
Representing: Falun-Borlänge GK
Career Highlights:
Winner Swedish School Championship 2015
Swedish National team representative
Member of the Swedish team during the European Nation Cup 2016 in Spain
Winner of Skandia Tour Riks and Bishops Gate Golf Academy Preseason Tournament

What kind of golfer are you, what are your strengths and weaknesses?
I'm quite well rounded in all aspects of the game, but my strength is definitely my short game. And I am not sure I would call it a weakness, but right now I am working on improving my iron play especially between 140-190 meters. I have a team, consisting of my coach, my fitness trainer and a mental coach. They work closely together to get a holistic view of all aspects of my game, so that nothing is left to chance. We have a long term plan that we are working towards, but also a short term one to make sure that I perform at my max right now. We meet every week and work relentlessly together to achieve the goals we set.
What are your long term goals within golf?
My ultimate goal is to win the Masters, played at the legendary Augusta National Golf Club. But right now I have my eyes set on establishing myself on the European tour as quickly as possible.
Favorite Course?
Bay Hill Golf & Country Club in Orlando. I have had the fortune to play there quite a few time since I was a little kid. The thing that is so cool about this particular course is that one of the major PGA-tour competitions is played there every year, and that you then are able to compare your scores to the best of the best when you play on the course.
When it comes to golf gear, what is important to you?
Look good – feel good, feel good – play good! To me the fit of the clothes is really important, and that you feel athletic out on the course. Your clothes also have to work in all kinds of weather and protect you from the elements, and this is something I really like about Pelle P's gear: I never have to worry about getting wet, getting too hot, or cold for that matter, or feel uncomfortable.
Favorite Pelle P items?
Easy, my favorites from the Pelle P collection has to be the waterproof Rapid series, both the jacket and pants. It is the best foul weather gear I have had in my life. Not only is it stylish, its functional and you don't have to worry about getting wet at all. Then I also love the Momentum line, the fit is magic and the clothes keep you cool when the sun is out in full force.