Austria
Safe payments with Klarna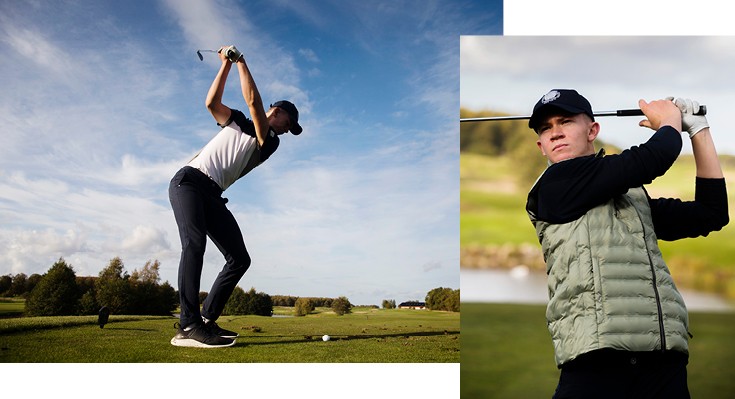 Edward Rahm
Edward is dreaming of a golf scholarship on the other side of the Atlantic and to establish himself on the big international tours, but before that, this promising talent must pass an important milestone - graduating from Riksidrottsgymnasiet in Helsingborg.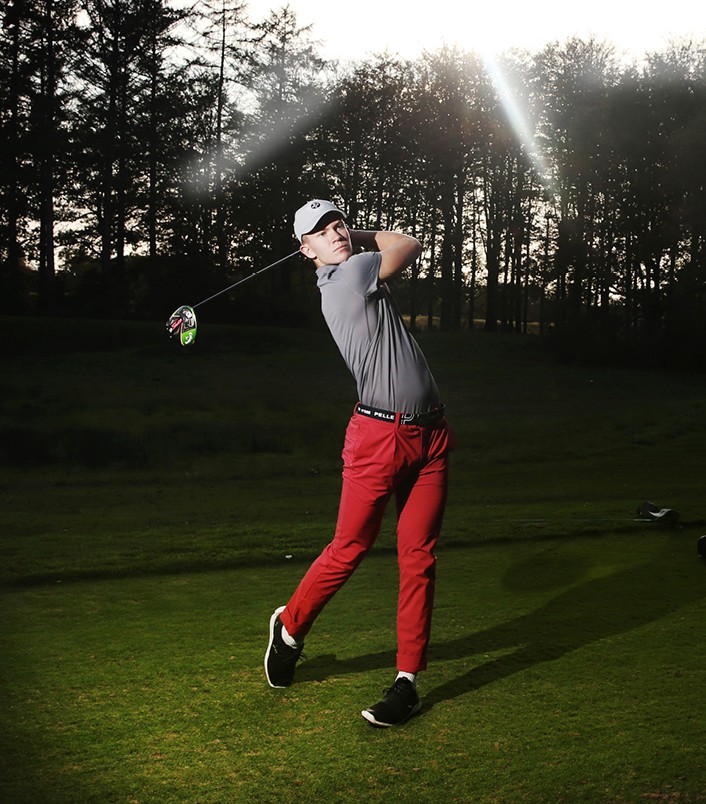 Name: Benjamin Hjort
Born: 25 April 2002
Hometown: I grew up ou¨tside of Gothenburg, but I reside in Helsingborg
Representing: Särö GK
Career Highlights:
Winner Junior Masters Invitational
Winner in one of the Teen Tour Future events

What kind of golfer are you, what are your strengths and weaknesses?
As a player I am very calm, which I think is to my advantage. I try to always see the opportunity, and take the game one hit at a time. The strength in my game is from the Tee to the Green, I am fortunate to hit very straight – something I learnt the hard way on my home course in Särö, which is extremely narrow. Right now my putting game is a bit weak, and it is the thing I am working on the most right now. When I fix that, watch out!
What are your long term goals within golf?
Long term I want to establish myself on the big tours: the PGA tour and the European tour. But the short term plan is to get a golf scholarship to a college in the US so that I can move across the pond as soon as I am done with high school.
Favorite Course?
My favorite course is Hills Golf Club in Mölndal, outside of Gothenburg, simply because it is so pretty and is kept in pristine shape.
When it comes to golf gear, what is important to you?
The most important thing for me is fit: you don't want your clothes to be to baggy – it is extremely annoying when you swing! Another thing that I think is important is that the clothes should be fun. I want to stand out, and that is something that Pelle P does really well, their clothes are stylish and colorful!
Favorite Pelle P items?
I'd probably have to say the Softshell Vest and the Momentum Polo – they are stylish and at the same time comfortable and don't restrict your movement.